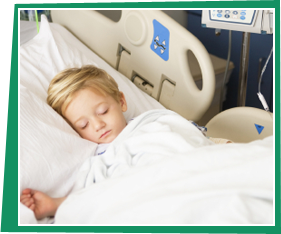 Sedation Medicine
PCCSF has developed successful pediatric sedation programs at several hospitals in the South Florida area. By working with nursing and pharmacy leadership, policies and procedures are individualized for specific institutions to ensure the safe and efficient administration of sedative medications to facilitate a variety of diagnostic and therapeutic procedures.
Moderate sedation services for outpatient diagnostic procedures include:
MRIs
CTs
EEGs
ABRs
Echocardiograms
Deep sedation services for the following procedures:
Lumbar Puncture
Bone Marrow biopsy/aspirate
PICC Insertion
Bronchoscopy
Cardiac Catherization
Abscess drainage
Sedation is provided utilizing state-of-the-art monitoring and under the direct supervision of a pediatric intensivist after a screening history and physical exam. When available, Child Life Specialists assist with developmentally appropriate play to distract the child prior to their procedure. Parents are encouraged to remain with their child during their procedure, when appropriate.